Style News - StyleWatch - People.com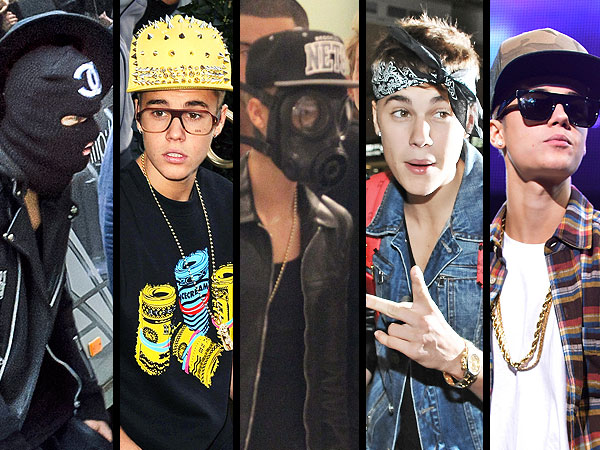 Sipa USA; FameFlynet; Filmmagic; Startraks; Filmmagic
If you thought Justin Bieber's gas mask was a bridge too far, then you'll especially enjoy his latest look: a ski mask embroidered with Chanel's double-C logo, topped with a fedora.
Why, you ask? If you're posing the question, you're apparently not equipped to understand Bieber's latest edgy new attitude, which has involved shirtless hospitalization and monkey abandonment.
PHOTOS: See other stars of whom we asked, "Uh, What's On Your Head?"
In fact, Bieber has used a series of headgear to signify that he's not the old mop-topped moppet we all knew and loved — he's now the kind of guy who wears a $94 studded yellow trucker hat or a Tupac-inspired bandana.
Which is why we think he may be disappointed to hear that his latest facewear isn't quite as threatening as he had hoped. We're scared, all right, but more…
View original post 32 more words